'Australia', a word originally from Latin means a southern island, "a  big land dominated south in pacific ocean"
2007, I was 17, the first time I visit this mystery country in the south, I looked at the sky and southern cross was upon me, then my journey has begun.
Here are 10 things I think about Australia or I may say Sydney.
Common language, English? Mandarin?
Alright, as everyone knows, English should be the most used language in Australia, however I found out an interesting trend in Sydney city. The ratio of Western people to Asian is like 5 :5 now. For those Chinese who are anxious about language barrier in overseas, I would definitely say…"don't worry mate, you will survive. you can hear Mandarin everywhere in every corner"
Kangaroo is a real foodie
The reason that I make this comment for kangaroos is they just know how to be picky on food, especially the one in reptile park. lol Reptile park has an open area for kangaroos jumping around, don't worry! They are all friendly, so that everyone can be intimate with them by yummy grass, hmmm, I should have said the yummiest grass. If you love animals, I would highly recommend you to visit reptile park where is about 1.30 hour away from Sydney.
Why do they sell crocodile and rabbit meat in the market 😦
I still don't know how people are able to chew crocodile meats as I imagine crocodiles have tough skin which should be best for a wallet instead of someone's dinner.In addition, you just can't cook little cute bunny!!! Look at their innocent face and adorable face.
Blue Sky + beach = the best getaway for weekends
When I say blue sky, it means blue CLEAN sky without any clouds. Isn't that amazing?
I know it also means high UV, but oh what ever, JJ need another getaway for our stressed unhappy life. lol
Dry hot summer like an oven
It was like 35+ degree everyday.
Most Australians that I met in my journey are generally friendly and hospitable. They make jokes and you can hear laughter most of the time .
Australian just know how to drive on the road
You guys may disagree with me from this point as I heard lots of ppl complaining about Sydney traffic, BUT I wound say if you have ever driven or even walked on the street in Asia, you wound definitely appreciate it more. LOL
Too many scooters on the road and everyone follows their own rules on the road. No one let you go first really. I recently just got a bad car accident which I got hit by a car. look at my scooter Sydneysiders!!!
NRL is the most exciting exercise
Don't ask me why I like it. lol Just grabbing a nice cup of beer and enjoy yourself with friends and watching the show in the bar.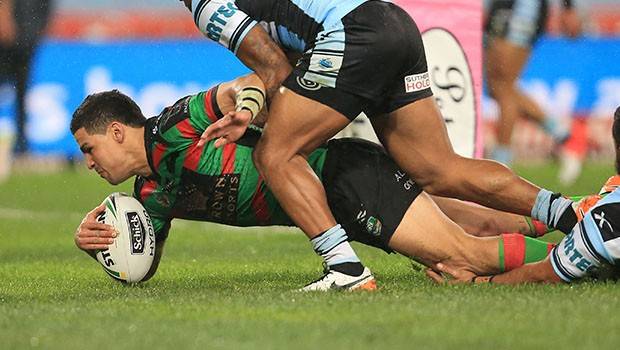 Coles & Woolies have 50% off deal every week
Why do you need to get petrol by yourself
It's very very odd for me, people do this to me in the petrol station, even you ride a scooter! When I think about it again, yes, it may be cheaper for the dealer to save the cost from employment, but they must don't have an idea of that not everyone knows how to use that machine. Oh well, I am the one.
Alright, here are few things that I think about Aus. What's yous ?